Color Rush
Nike NFL Collaboration to Promote
Thursday Night Football
The Nike NFL Color Rush campaign was a high-up collaboration between these two juggernaut corporations to try and a.) get people actually interested in watching football on Thursday nights, and b.) show off some flash Nike football uniforms in the process. It took a full year of my life, resulting in 96 unique assets large enough to put on any billboard in downtown NY, countless loops of secondary motion graphics for digital billboards and pop-ups, and endless opportunities for leadership to use these assets over and over again in new and exciting ways, 
That being said, it was a great project to work on as we got to take over subways in NY, go on multiple photoshoots with players from every NFL team in LA, and make a big weird glow-in-the-dark fence for the Packers. 
Dave Frank / Design Director North America Brand Design 
Maria Cortiñas / Lead Designer 
Rory Brown / Second Designer
Benjamin Lennox / Photographer
Upper Studio / Retouch and Treatment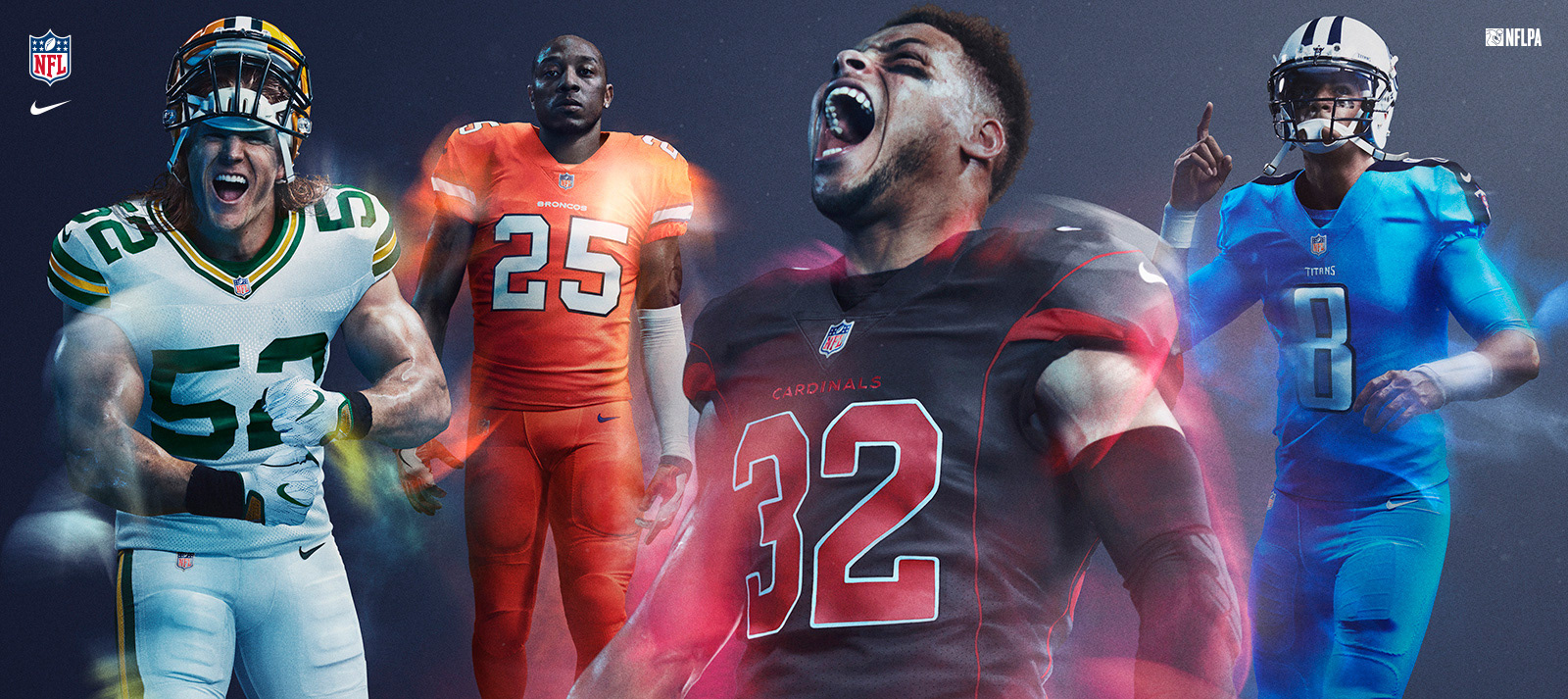 Print Collateral and Seeding Kits
Out Of Home executions: NY Subway takeover and downtown motion billboards.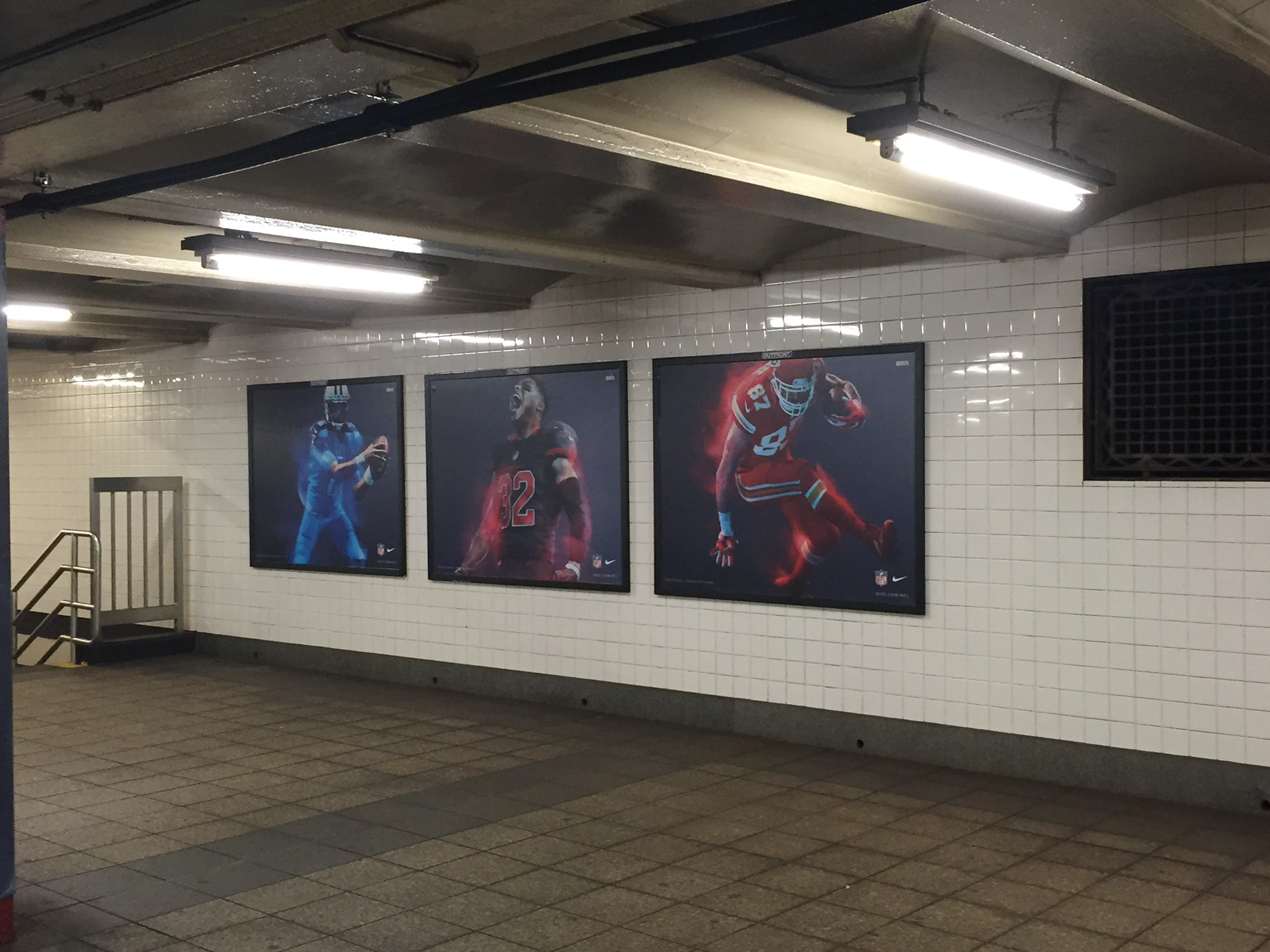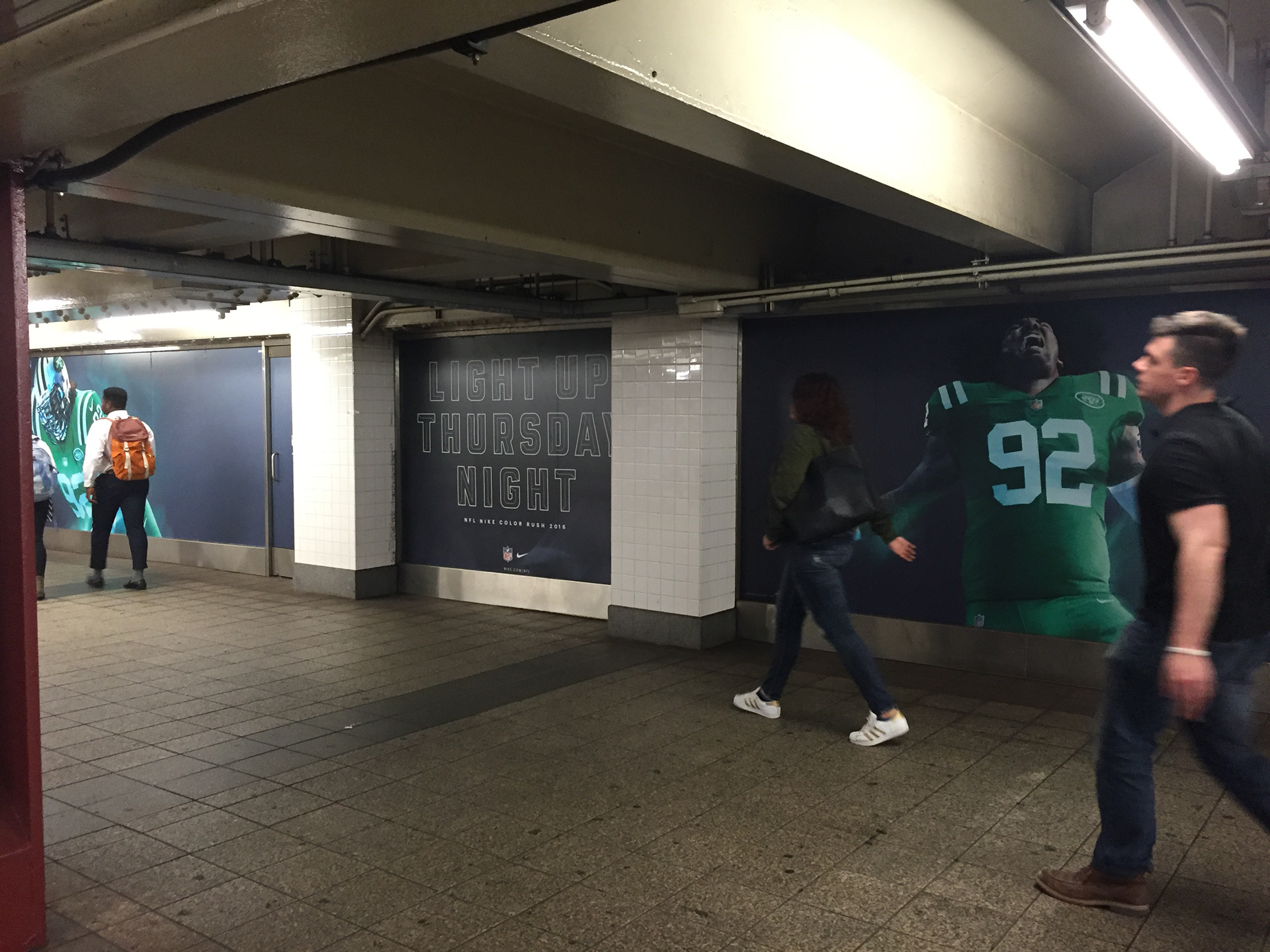 Retail Application & Build Outs
Dave Frank / Design Director North America Brand Design 
Maria Cortiñas / Lead Designer 
Rory Brown / Second Designer
Benjamin Lennox / Photographer
Upper Studio / Retouch and Treatment