Super Bowl 50
Big beautiful pictures of a lot of product
This was one of my first big projects working with the NABD team. I worked directly with the Creative Director, Dave Frank, as we plugged away at shooting and retouching a huge line of product that Nike released for the game. Not too in depth of a project, but it was a practice of consistency to keep all products looking the same as each other in this created environment.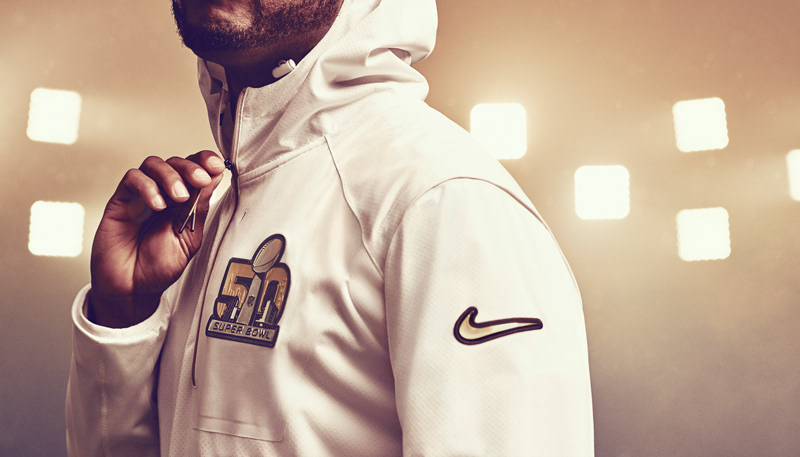 We also had to add teams throughout the playoffs to fit players in the campaign
I started to guess at the victors to make victory assets. I was wrong. 
We put so many things in this campaign, I figured I better get in there too. Good times.